Built for every step in your forecasting process.
Weekly Submissions
Submit forecasts, overrides, exclusions, and create reminders and alerts for follow-up.
Forecast Meetings
Review all team forecast roll-ups. Discover what changed since the last forecast meeting and why.
Forecast Analysis
Historical and predictive metrics to assess where you'd land and deal by deal analysis.
Pipeline Reviews
Measure your current and next quarter pipeline coverage and health based on the lack of engagement.
QBR Meetings
Review forecast accuracy and leverage sales analytics to learn win/loss patterns.
Standardize your data, roll-ups and submissions.
BoostUp's highly configurable and flexible forecasting ensures that your process gets standardized and adapted in exactly the way you want even as things change.
Understand your forecast weaknesses.
Historical and current trending reports provide you insights into your forecast strength. Filter by business type, change the date range, and instantly see how you are trending against your in-quarter forecast goal and compare your progress again previous currents.
Forecast on any cadence and multiple business types.
Standardize your weekly, monthly and quarterly forecasting submissions process. Submit multiple forecasts for renewals and new business from one place, override deal amounts, see which deals make up the forecast, and control your process with management overrides.
AI forecast prediction, flexible visualization and dynamic roll-ups make forecasting a breeze.
AI forecast projection and deep insights help you become more accurate in your forecast. Hierarchical and flexible roll-ups by region, product line, business type, and sales leader instantly inform you of what is expected to close in the quarter.
Understand how your business is pacing, week to week.
View weighted weekly pacing targets based on AI-guidance and historical conversion rates. Compare actual performance relative to weekly business and rep-pacing targets. Instantly know how you are trending towards your forecast projections, week to week.
Discover what is changing in your forecast and why.
Understand changes in your pipeline, discover forecast changes, and track forecast histories efficiently. Instantly know what changed since your last forecast meeting but, more importantly, what led to the change and take action as necessary.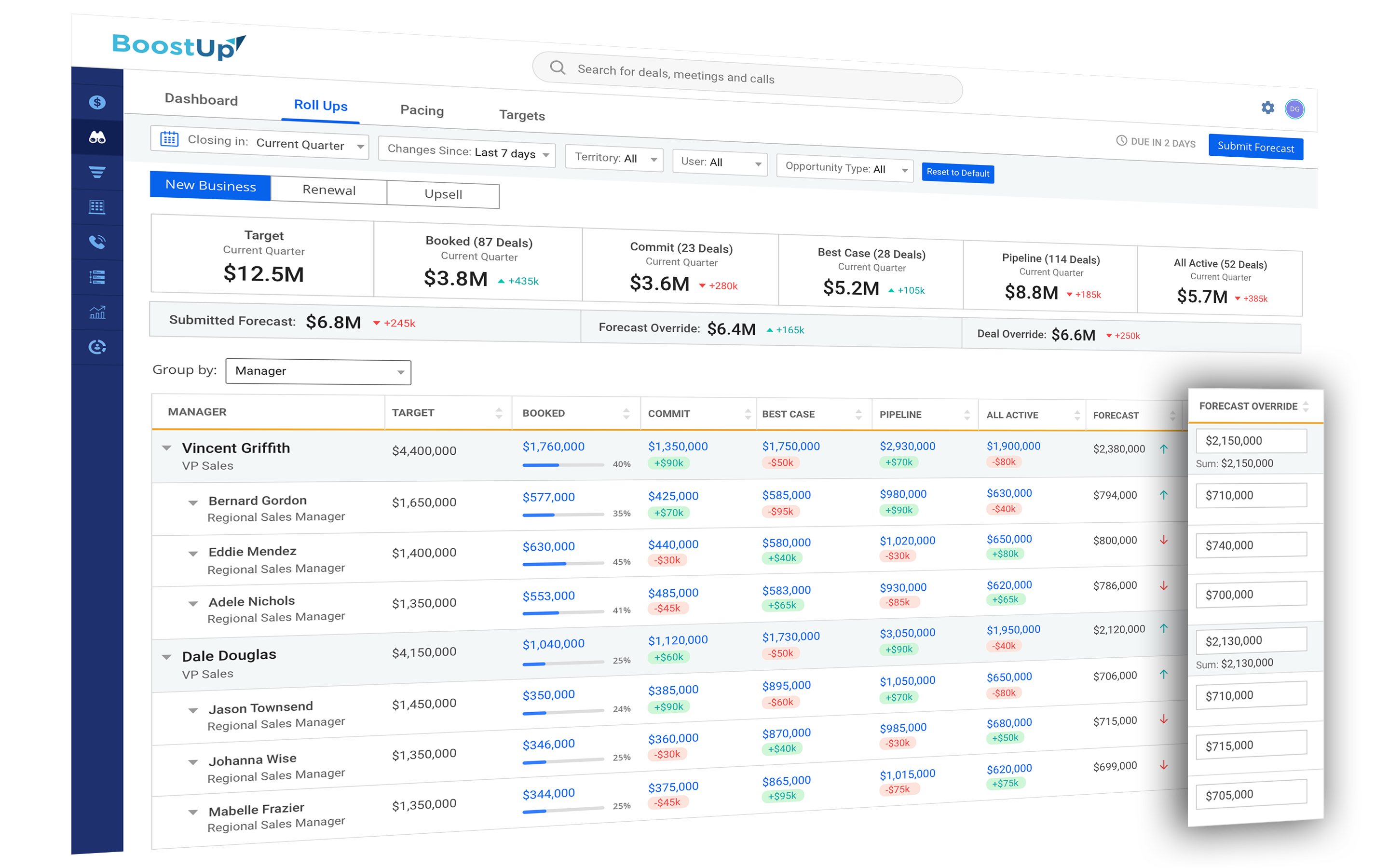 Make inline edits directly with real-time CRM sync.
Update opportunities directly with inline editing across all field with real-time CRM sync. Gain confidence in your forecast and keep everyone aligned at all times.
Gain real-time visibility into deal progression and sales process compliance.
Implement your custom sales qualification process, or use an existing framework like MEDDIC, in a few clicks. In-line editing with real-time alerts on compliance encourages rapid adoption.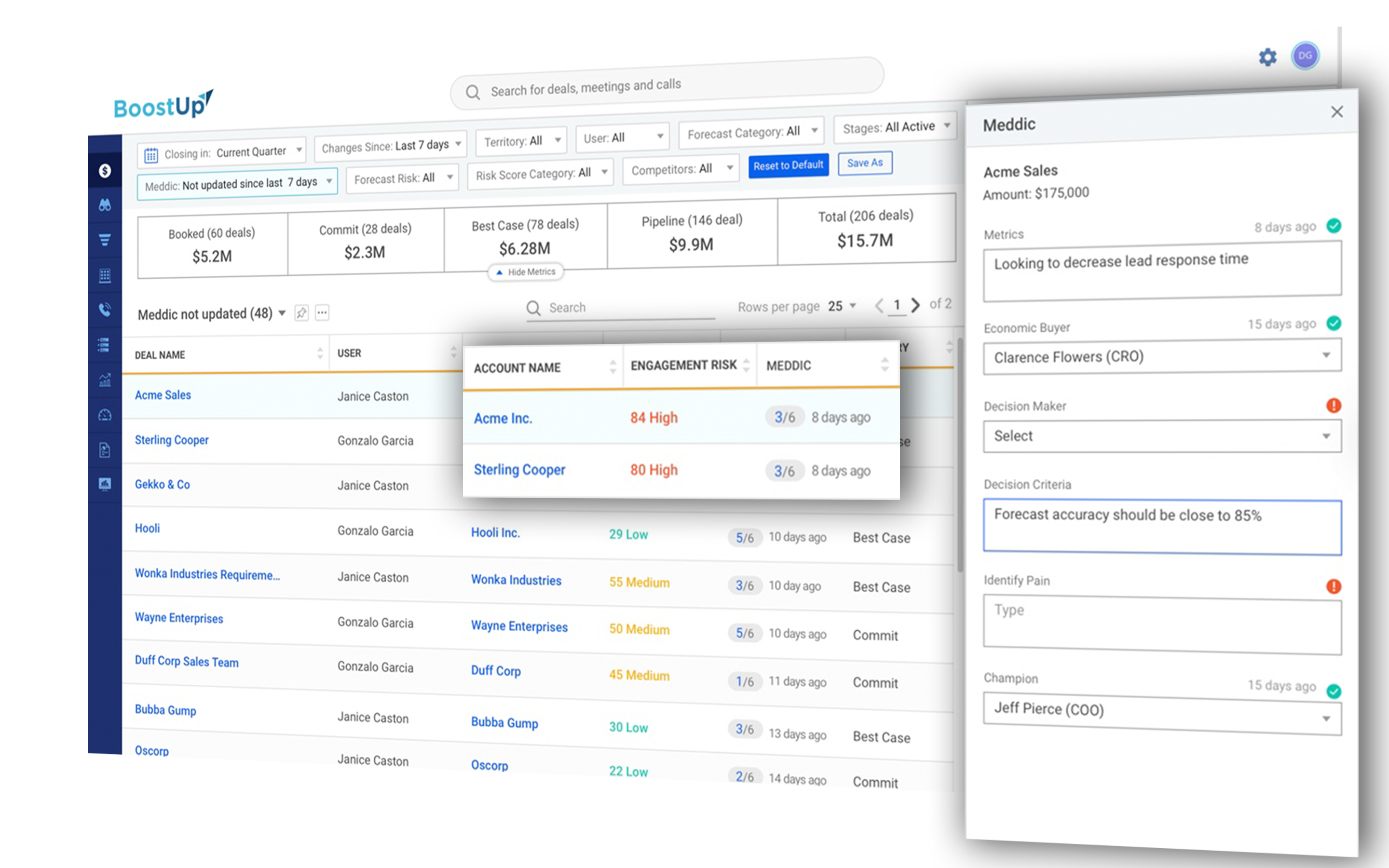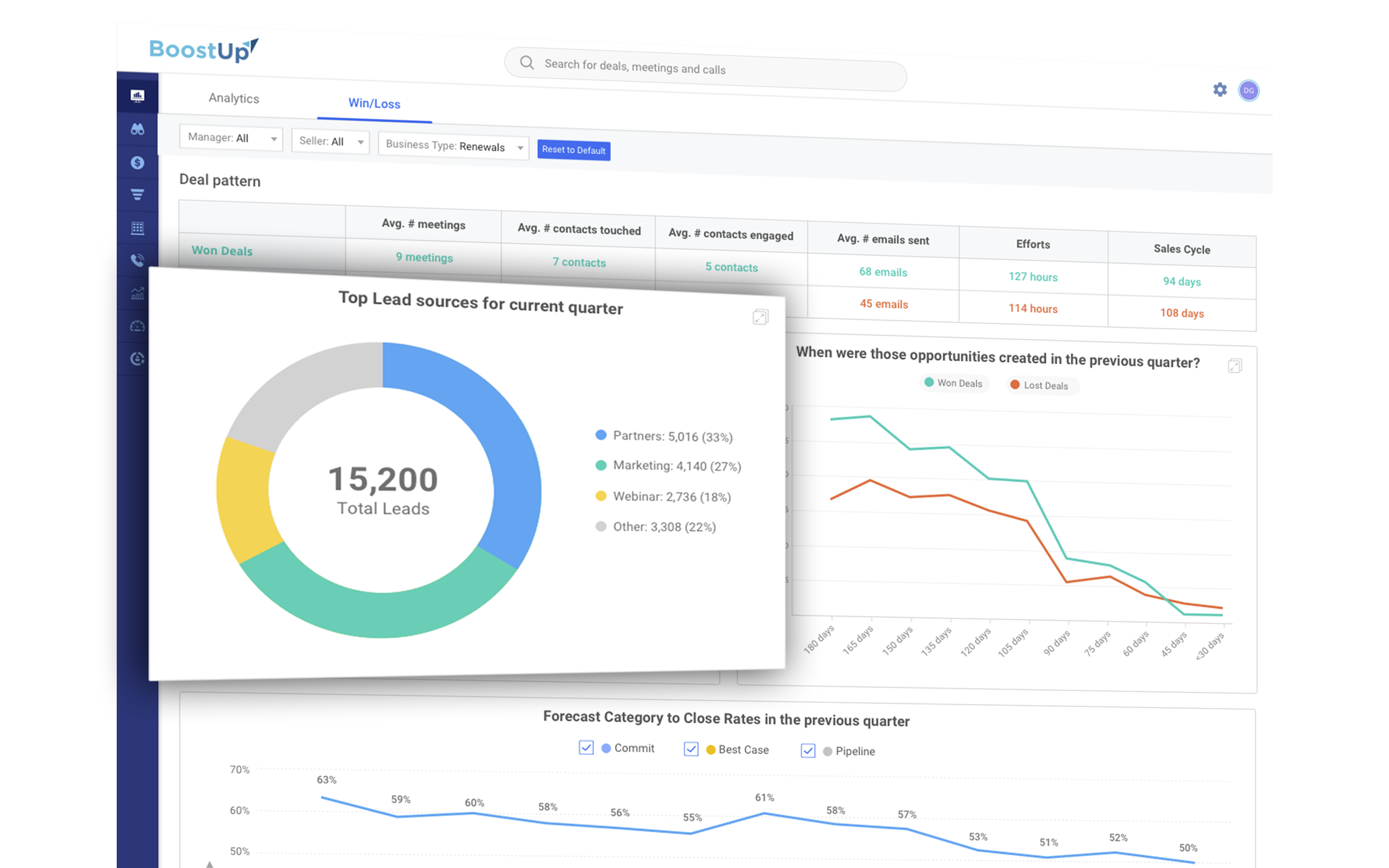 Quarterly win/loss analyses to help you understand your business.
Identify common patterns across won and lost opportunities to forecast more accurately quarter over quarter. Advanced analytics and detailed reporting instantly inform you about what is working so you can duplicate the success.
Get AI and historical guidance on quarter pipeline coverage.
Leverage the power of AI-guided pipeline targets and historical conversion rates to determine if you have enough pipeline to hit your current quarter and next quarter targets.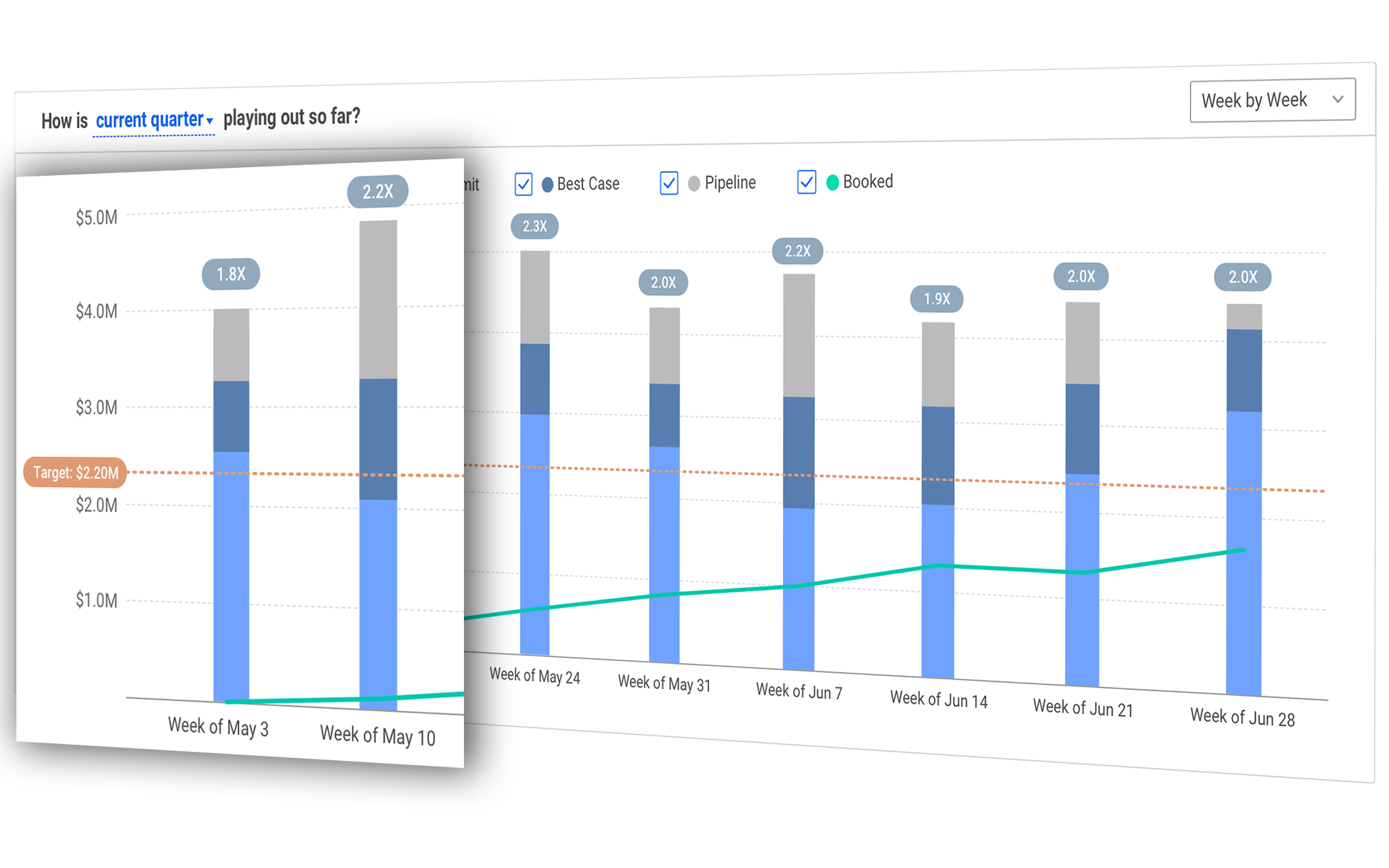 Incredible organizations trust BoostUp.
Listen to a few of their stories.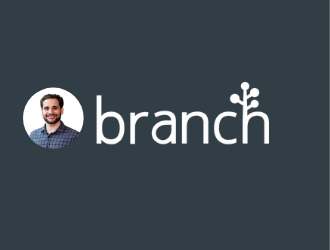 VIDEO TESTIMONIAL
Recapture 20 operational hours a month with BoostUp.
Branch relies on engagement risk metrics from BoostUp to assess forecast accuracy, deal health and next quarter pipeline.
Listen to Stephen Daniels, Head of Ops.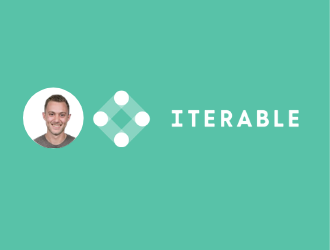 SUCCESS STORY
Improve forecast accuracy by over 25% with BoostUp.
Iterable transforms its forecasting process and improves accuracy by 25% by using deal level engagement risk.
Hear from Dan Brayton, Head of Ops.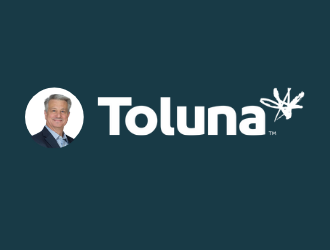 VIDEO TESTIMONIAL
Our customers love BoostUp.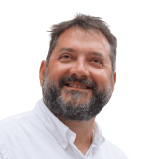 After doing our vendor landscape due diligence, BoostUp was the only complete revenue intelligence platform in a market full of point solutions. We needed one connected revenue intelligence solution that solved all our needs - one built for our entire revenue team to drive forecasting, accuracy in our forecast, and scale deal reviews.
David Groves
VP, Worldwide Field Operations, ContentSquare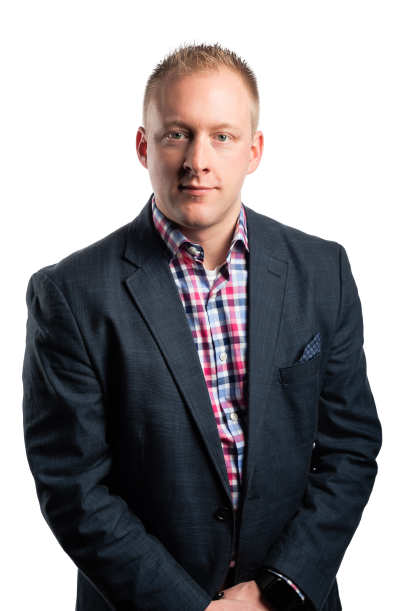 With BoostUp, we've been able to break down the barriers between every member of the account team. With this newfound visibility and transparency, our sellers can focus on the right action at the right time. The result is a higher-performing, more profitable, far more efficient, and actionable sales organization.
Robert Sliker
Director of Business Management, Windstream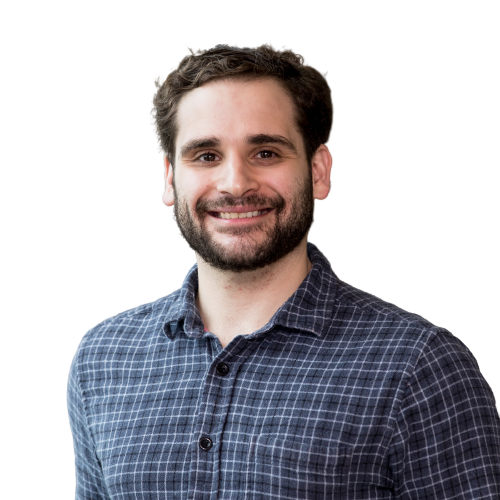 With BoostUp, I can inspect pipeline in 1/10th of the time, and call deals 2x more accurately, which helps us as an organization forecast more efficiently and reliably. Our leaders now have an excellent lens to evaluate deal risks instantly.
Stephen Daniels
Head of Sales Operations, Branch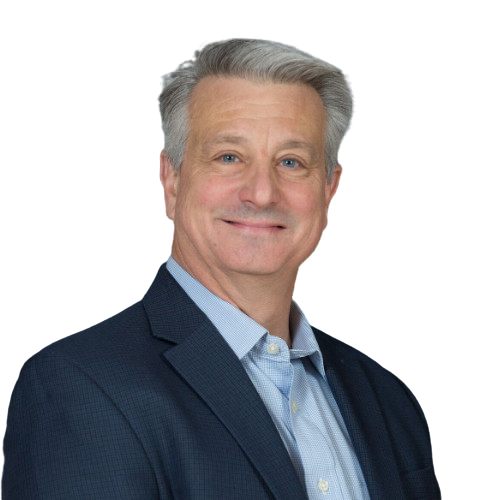 With BoostUp, we now have a complete picture of accounts, opportunities, and associated contacts across the entire customer lifecycle, from acquisition to advocacy. This has made us easily 5 times as efficient, 2x more confident in our forecasting approach and projections, and we shaved off 20 hours a month in our forecasting preparations.
Marco Pasqualina
SVP & Head of Sales, Toluna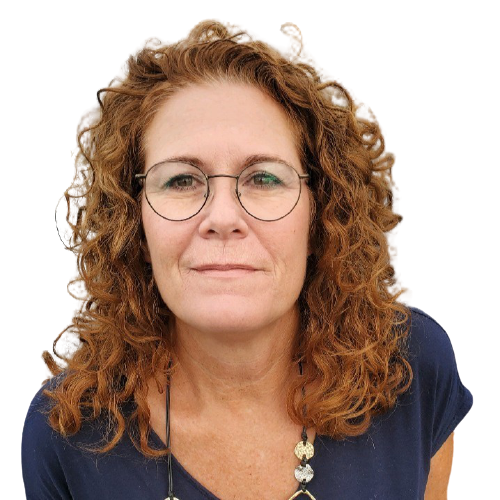 BoostUp has made deal-by-deal opportunity management much simpler, which has made our forecasting projections significantly more accurate and something we can truly trust. It allows me to prioritize at-risk deals and coach more efficiently. And the really good reps have adopted BoostUp as it gets them insights into their deal activity and allows them to sell more effectively.
Tammy Broussard
Sales Director, Edcast