Instantly verify the seller's judgement on a deal.
Get instant and complete visibility into all sales activities. Drive adoption of your custom sales process. Gone are the days of perpetual misalignment between sellers and managers, biased, partial seller-reported data, bad data quality, and unactionable data.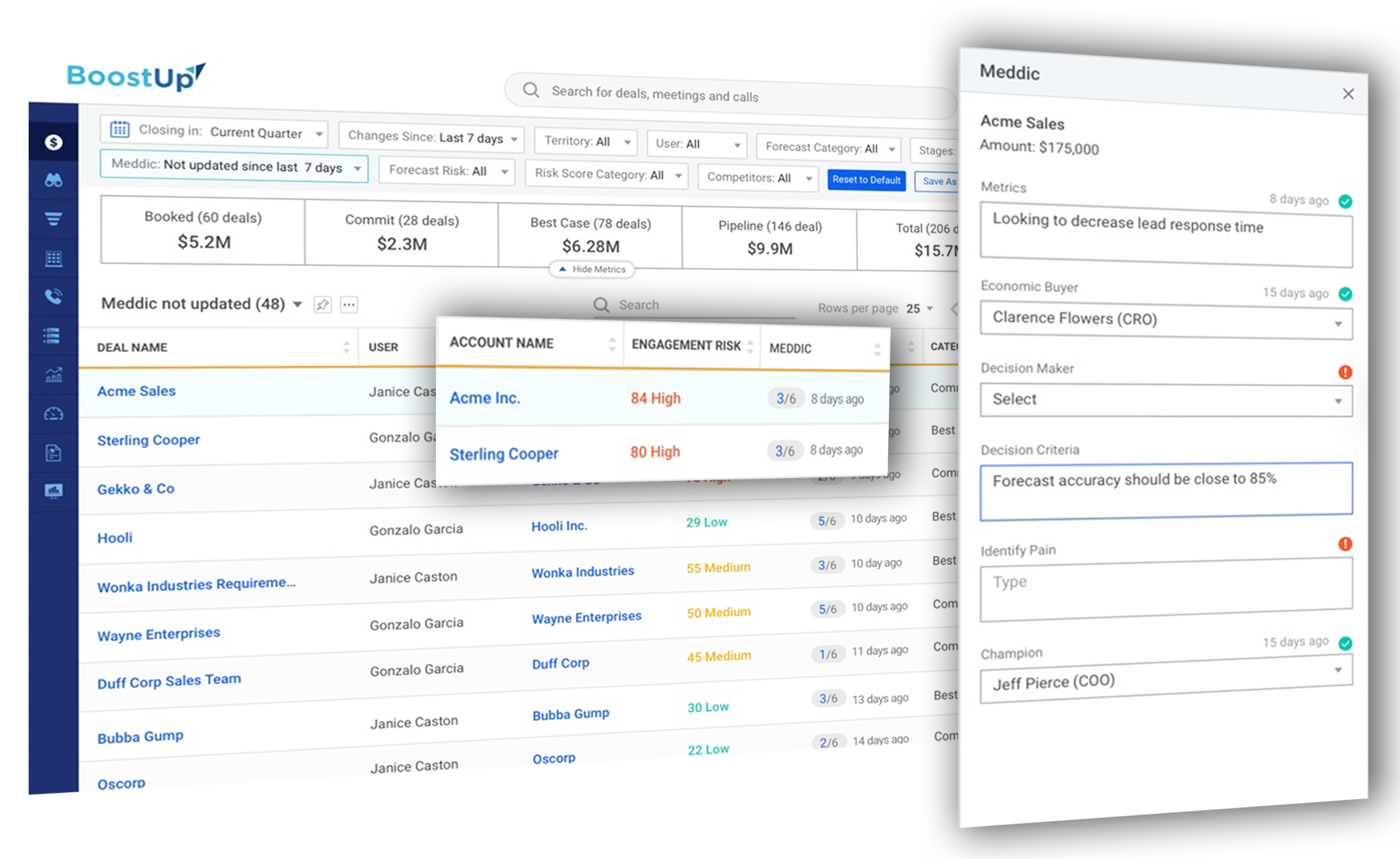 Gain real-time visibility into deal progression.
Implement your custom sales process, get real-time visibility into deal progression, accelerate your sales process reviews that drive consistency across the entire sales organization.
Perform deal-by-deal forecasting.
Analyze each deal at the opportunity level and get instant insights into engagement risk based on prospect engagement but more importantly the lack of engagement. Take action, prioritize next steps and obtain more accurate forecasts.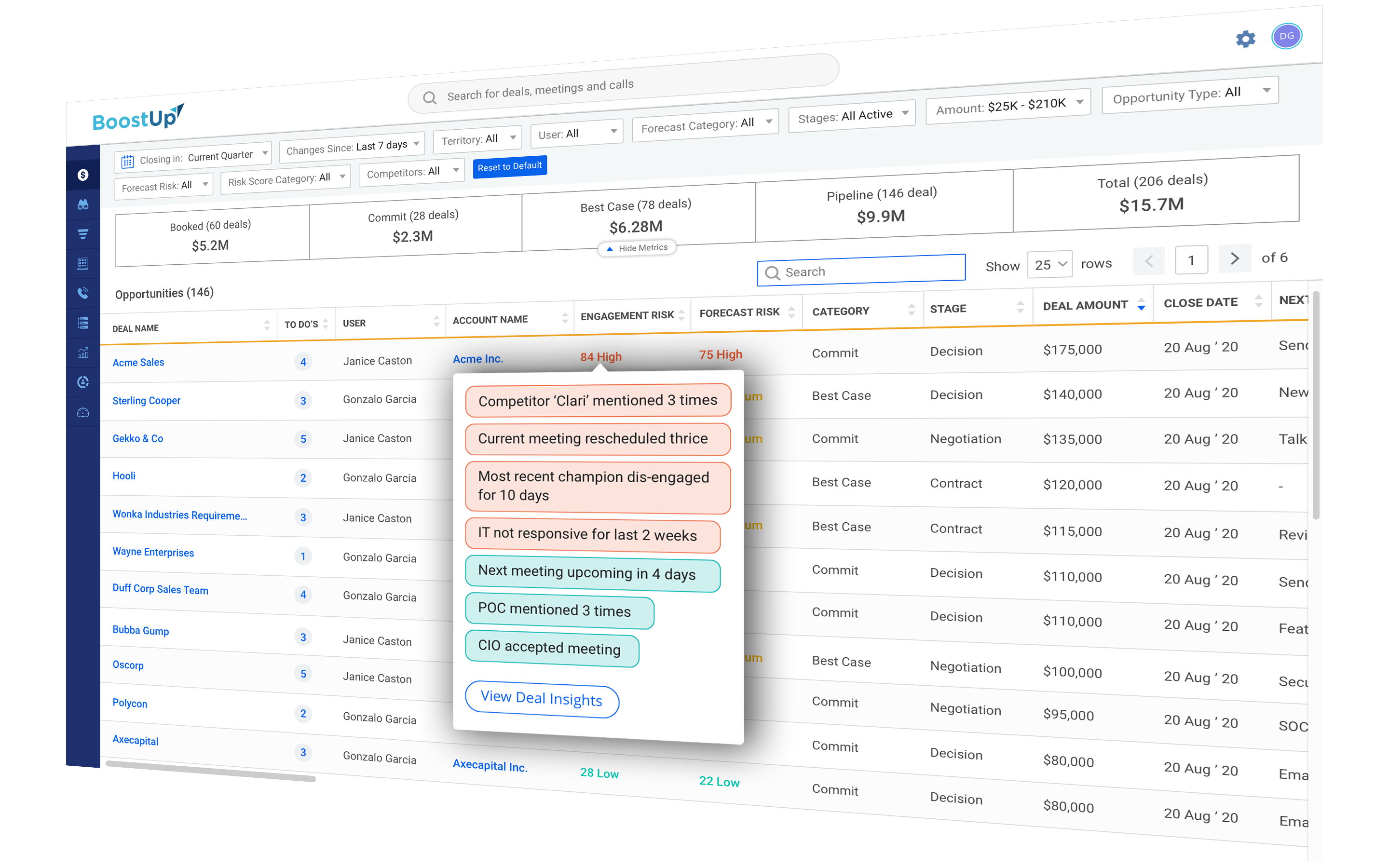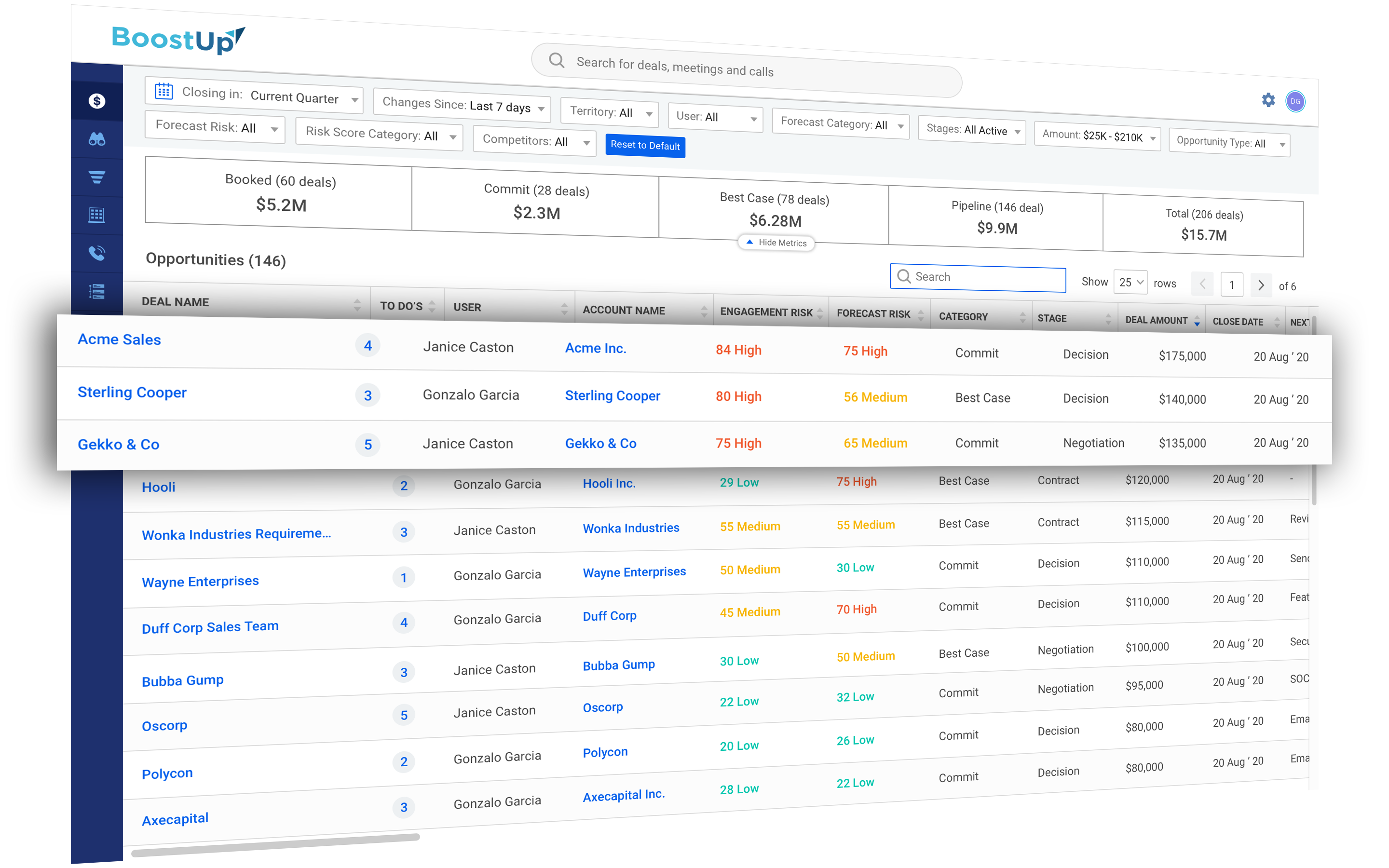 Manage and update all deals instantly.
Manage and update all deals from within BoostUp. No more navigating to your CRM to make updates. Reps can quickly and easily manage their opportunities, update as needed, and with real-time CRM sync, your CRM is always up-to-date. Reps get their time back and will have more time to focus on selling.
Obtain actionable and instant visibility in each deal.
Get instant visibility into competitors, objections, documents sent, and documents received. Discover and act on problems early and often.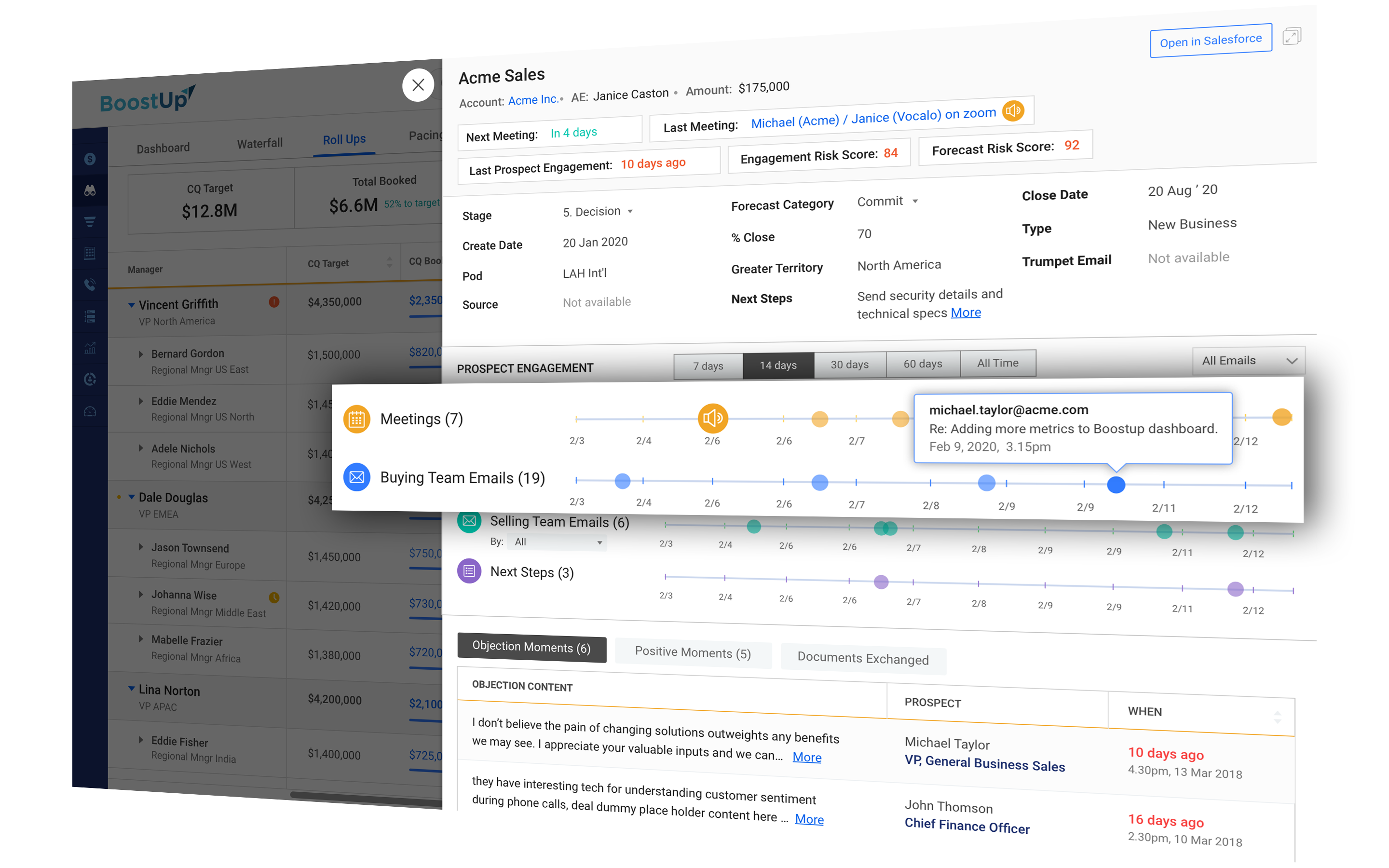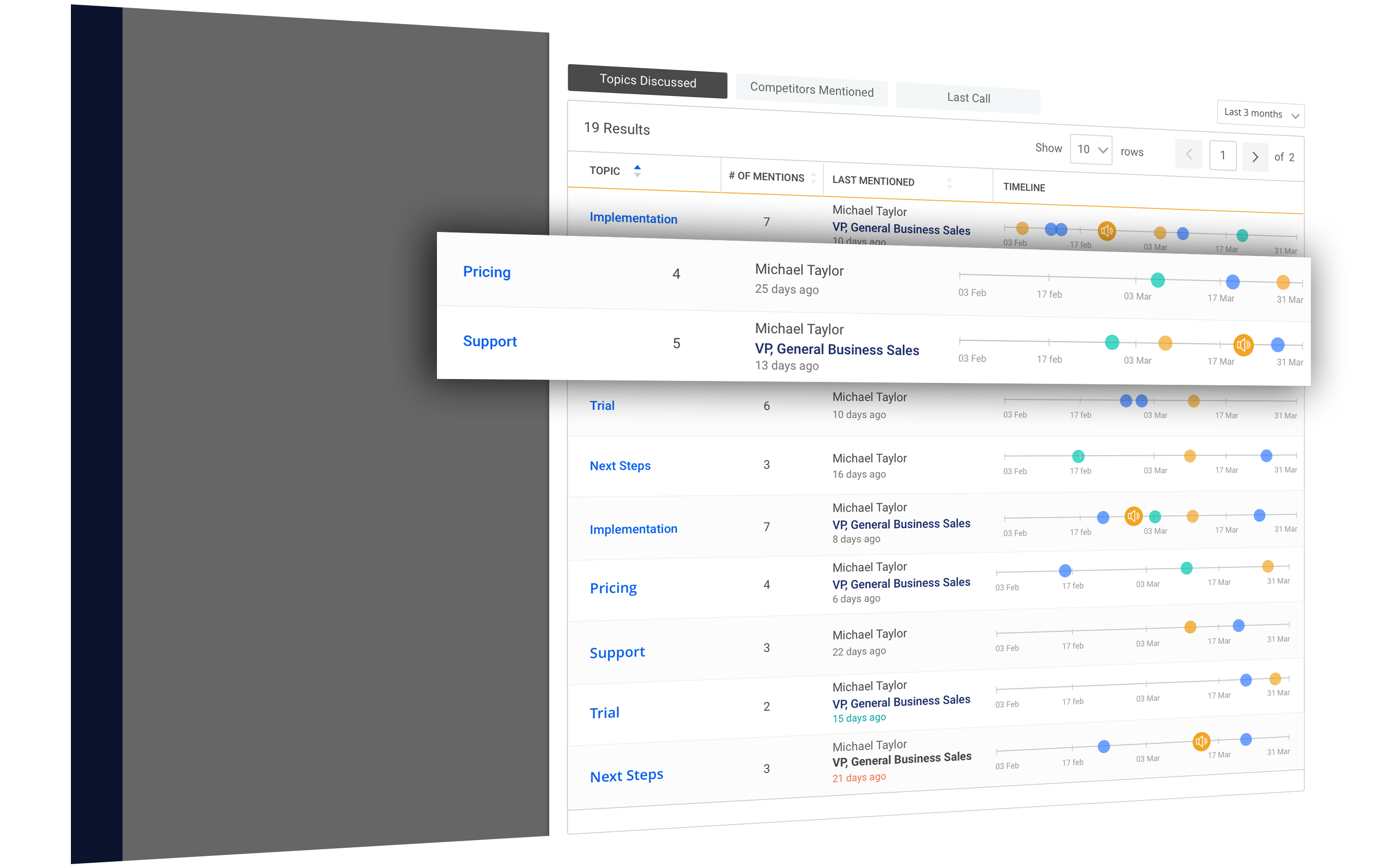 Stop wasting time on the wrong deals.
Know each deal's momentum and buying intent, with activity timelines and engagement and risk scoring that keeps the entire team informed. Learn the gaps in communication, focus on the winnable deals, and get involved before the deal stalls.
Focus on multi-threaded deals.
Know if your seller is talking to the right people at the right level across the entire buying team. See all relationships, engagement activity, and sentiment in one place. Get the facts you need to help your reps make the right decisions and move on to the next opportunity.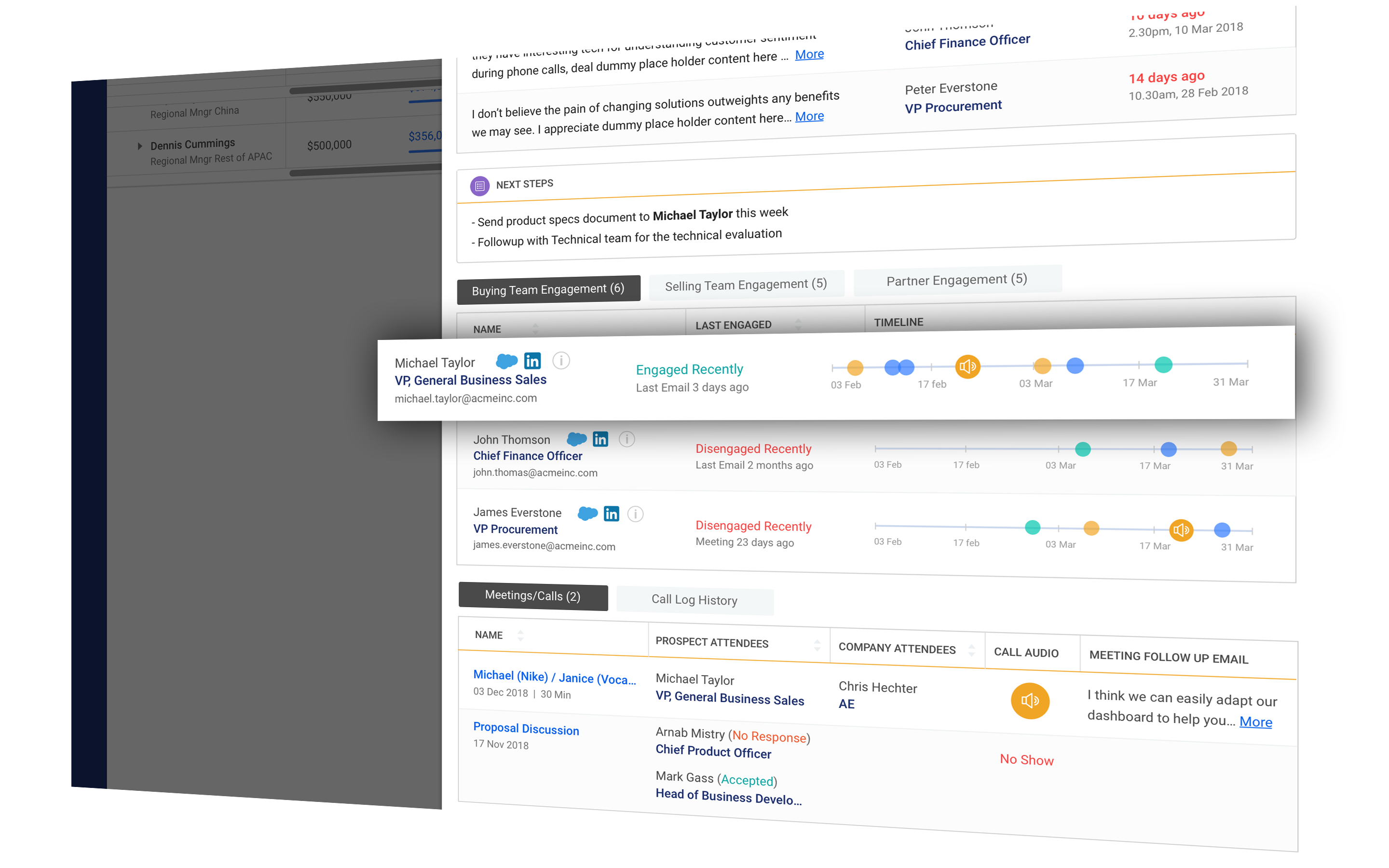 Our customers love BoostUp.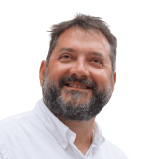 After doing our vendor landscape due diligence, BoostUp was the only complete revenue intelligence platform in a market full of point solutions. We needed one connected revenue intelligence solution that solved all our needs - one built for our entire revenue team to drive forecasting, accuracy in our forecast, and scale deal reviews.
David Groves
VP, Worldwide Field Operations, ContentSquare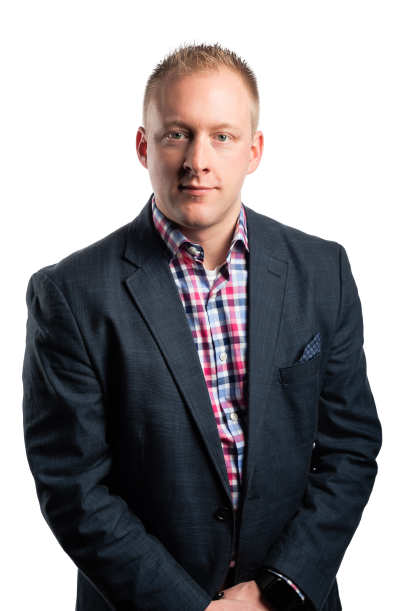 With BoostUp, we've been able to break down the barriers between every member of the account team. With this newfound visibility and transparency, our sellers can focus on the right action at the right time. The result is a higher-performing, more profitable, far more efficient, and actionable sales organization.
Robert Sliker
Director of Business Management, Windstream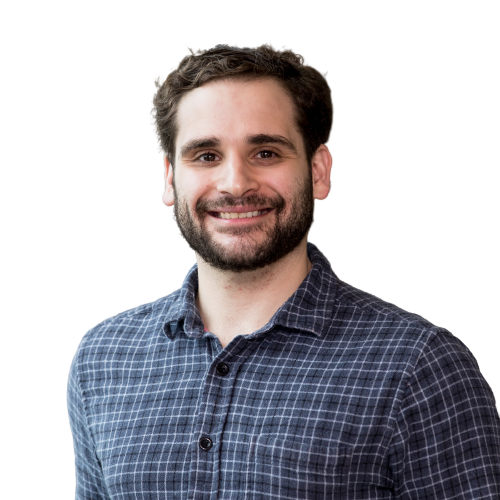 With BoostUp, I can inspect pipeline in 1/10th of the time, and call deals 2x more accurately, which helps us as an organization forecast more efficiently and reliably. Our leaders now have an excellent lens to evaluate deal risks instantly.
Stephen Daniels
Head of Sales Operations, Branch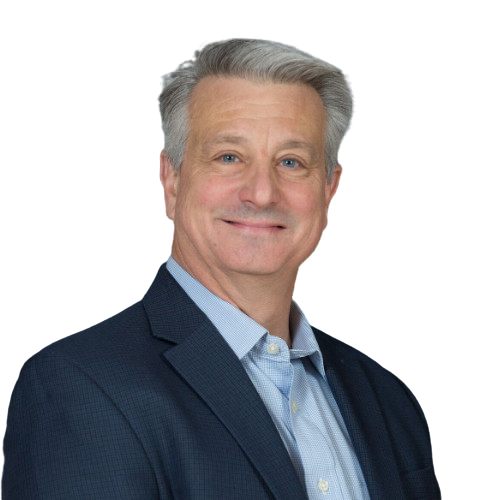 We use BoostUp to understand deal risk and understand deal velocity. With BoostUp, we are easily 5 times as efficient, 100% more confident in our forecasting approach and projections, and have shaved off 20 hours a month in our forecasting preparations.
Marco Pasqualina
SVP & Head of Sales, Toluna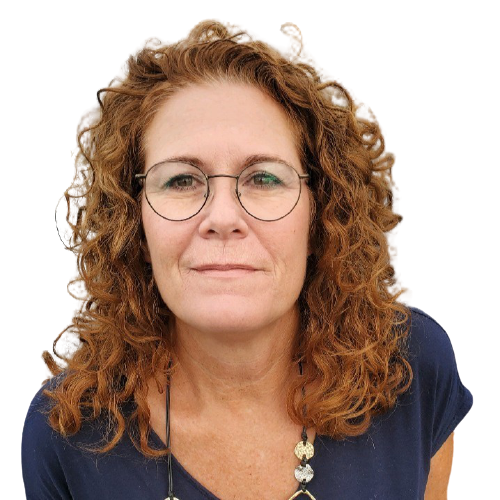 BoostUp has made deal-by-deal opportunity management much simpler, which has made our forecasting projections significantly more accurate and something we can truly trust. It allows me to prioritize at-risk deals and coach more efficiently. And the really good reps have adopted BoostUp as it gets them insights into their deal activity and allows them to sell more effectively.
Tammy Broussard
Sales Director, Edcast