RevOps Success Tips From the Pro's.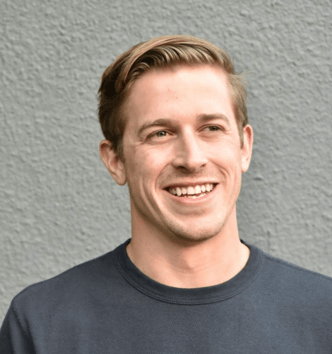 ringDNA
it comes down to the front-line sales reps. Jordan says that sales teams need
to enable these reps to make better forecasts while ensuring that they can honestly
report their predictions without feeling pressured. That means shifts in both technology and culture. Jordan recently provided his best sales forecasting advice in BoostUp's Modern Forecasting Best Practices Guide. Here's what he had to say:
Jordan Henderson, Director of Revenue Operations at RingDNA
Leverage sales enablement to improve your forecasting.
"Rarely do Sales Managers think of inaccurate forecasting as an enablement problem, but reps need to not only understand the sales process but also be trained on indicators in the process that affect their forecast. Train your reps to be better forecasters, don't just give them a framework to do it."
The true power of revenue operations is gained by centralizing the operations and enablement functions of sales, marketing, and customer success all within one team. This centralization brings each function into alignment with the next, creating a unified approach that exponentially improves efficiency and effectiveness.
Therefore, If you want better forecasts, it is only logical to enable your frontline reps and managers to actually make more accurate predictions. This means RevOps teams should provide the tools, technologies, and techniques necessary that these reps need.
Don't let reps under-forecast.
"The intention of forecasting is not only to provide insight into where reps and managers need to focus but also to provide a level of predictable revenue to the business. Under-forecasting creates problems with regard to both."
While reps (and their managers) may feel more comfortable under-forecasting, thereby establishing lower expectations and/or setting the stage to over-deliver, this practice actually hurts the overall business.
Sales teams need to reinforce the fact that missed forecasts are not necessarily a bad thing, and reps need to be feel safe when they have to admit they are not on track to meet their goals.
A complete and accurate forecast is essential for nearly every aspect of business planning. Leadership needs to understand how to meet certain needs and what their goals will be. Under-forecasting actually leads to underperformance as a whole. Rather reps should focus on the numbers they can truly meet.
Management needs to understand that they need to focus on helping reps make their numbers, not just getting reps that can make numbers no matter what.
Break your forecast down by deal sources and deal ages.
"Your sales team has different win rates and deal close cycles based on the deal source. The ability to break your forecast data down by deal source and deal age will vastly improve your data-driven approach to forecasting."
The various deal sources typically align with the type of buyers that come through them, and therefore the speed with which a deal can be closed.
For example, a direct recommendation from a happy customer with a buyer who is actively looking and ready to purchase will close far more quickly than a deal sourced from an outbound cold call, with a buyer who needs to find budget and buy-in. These two different deals also have vastly different probabilities of a sales win, as the recommendation is a nearly guaranteed close.
Therefore teams looking to make the most accurate forecasts should break down their sales cycle time and win rates by deal source. That way, you can combine that data with how much pipeline you expect to generate from each source and establish a timeline based on each source.
To get more of Jordan's advice, and hear tips from other top revenue leaders, be sure to download the entire ebook.
We've sourced nearly 50 best practices for improving sales forecast accuracy from sales and revenue operations leaders at leading organizations including Zoom, HubSpot, Slack, G2, Terminus, and many more. Get your copy today!